 Learn • Play • Love
The growth of our children, our communities and our country rests with good education and access to high quality learning materials.
EXPLORE COLLECTIONS
Trusted educational publishers since 2009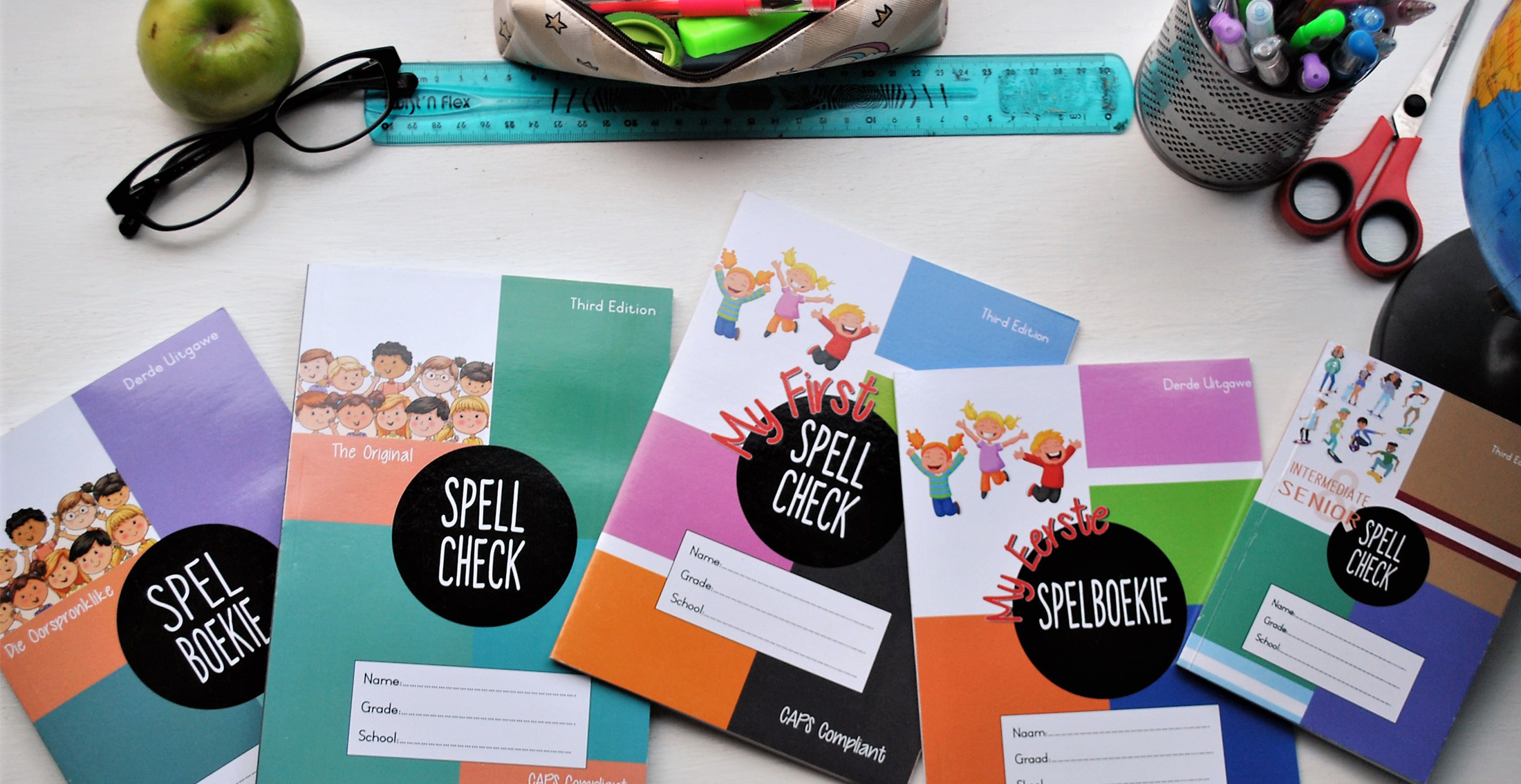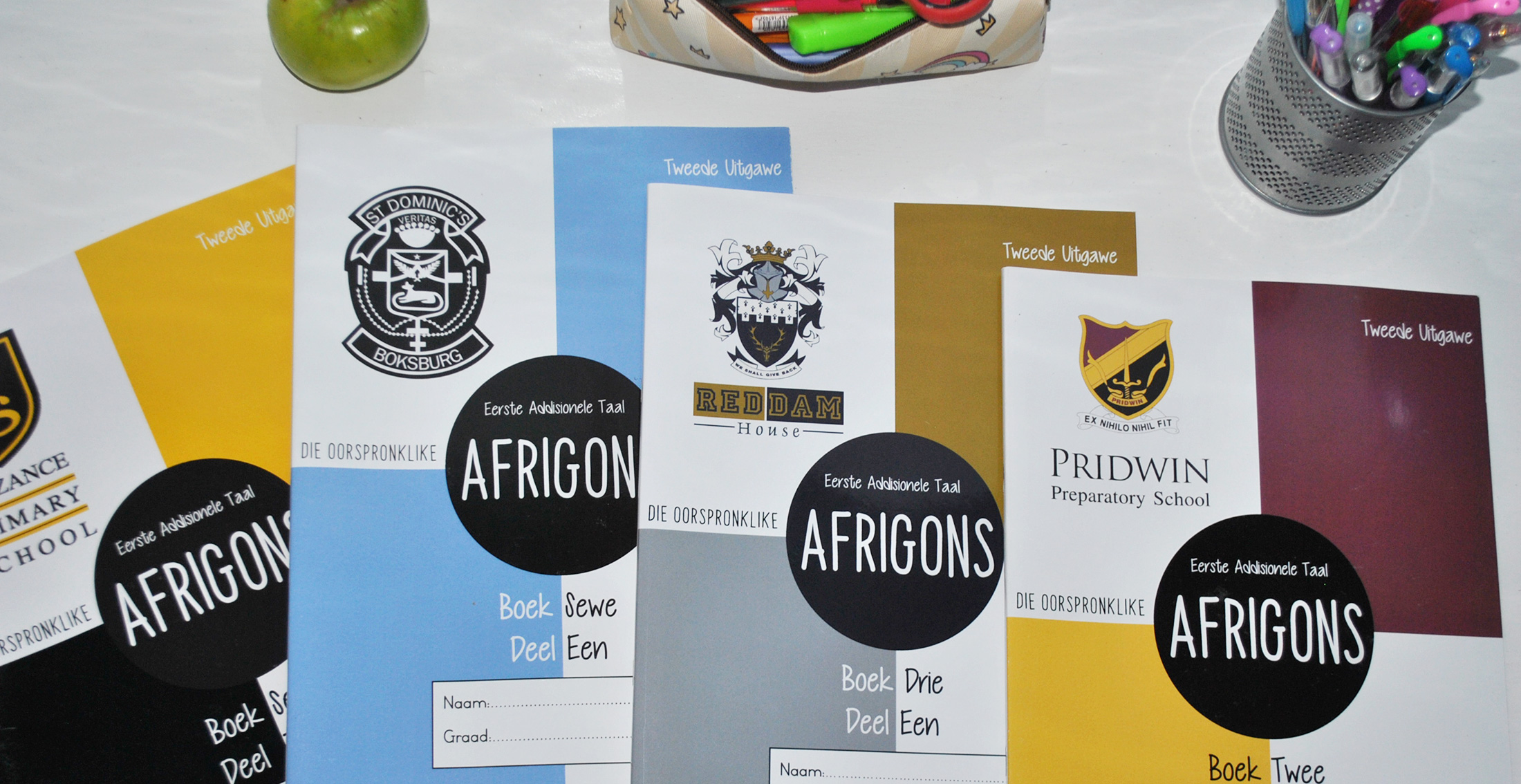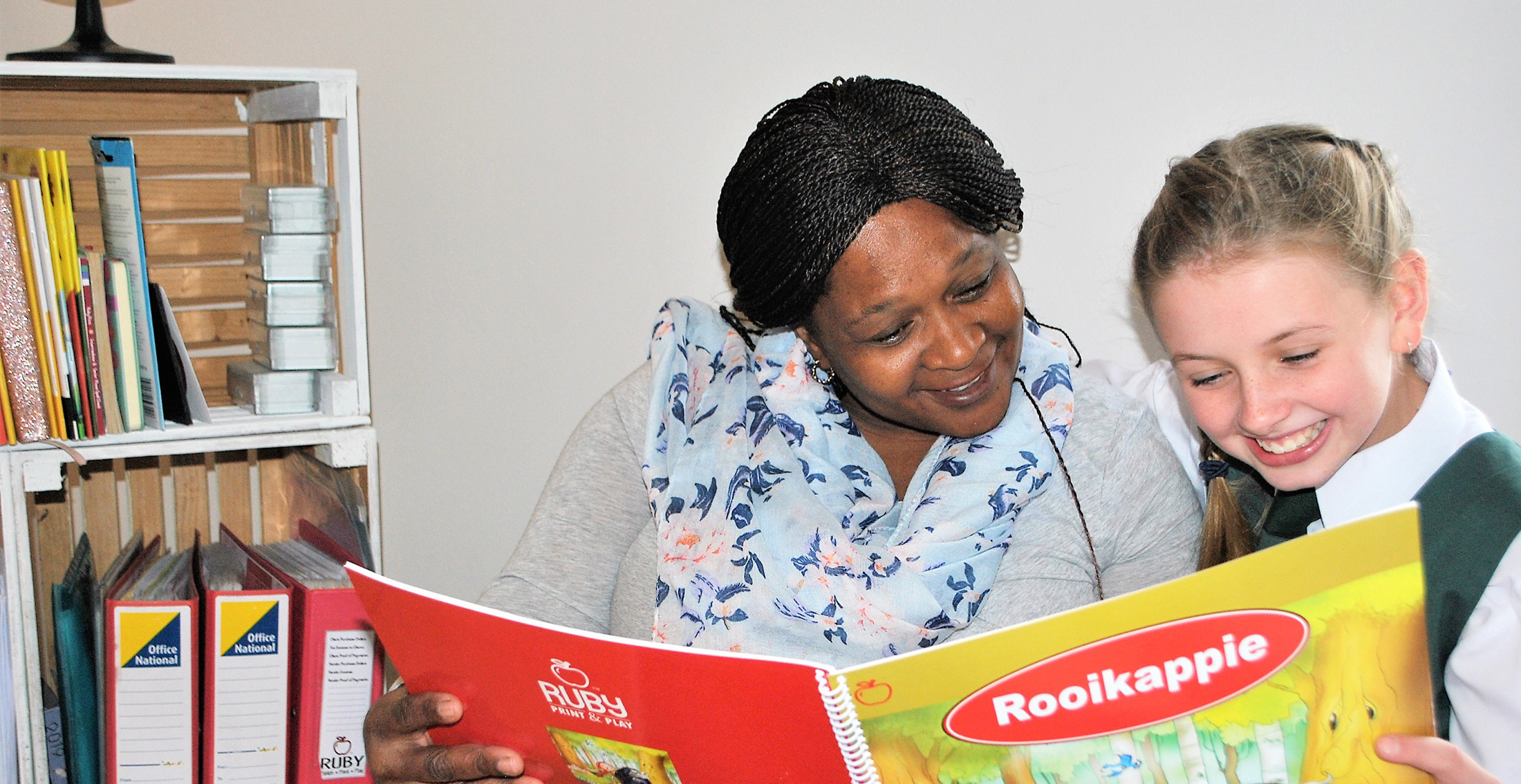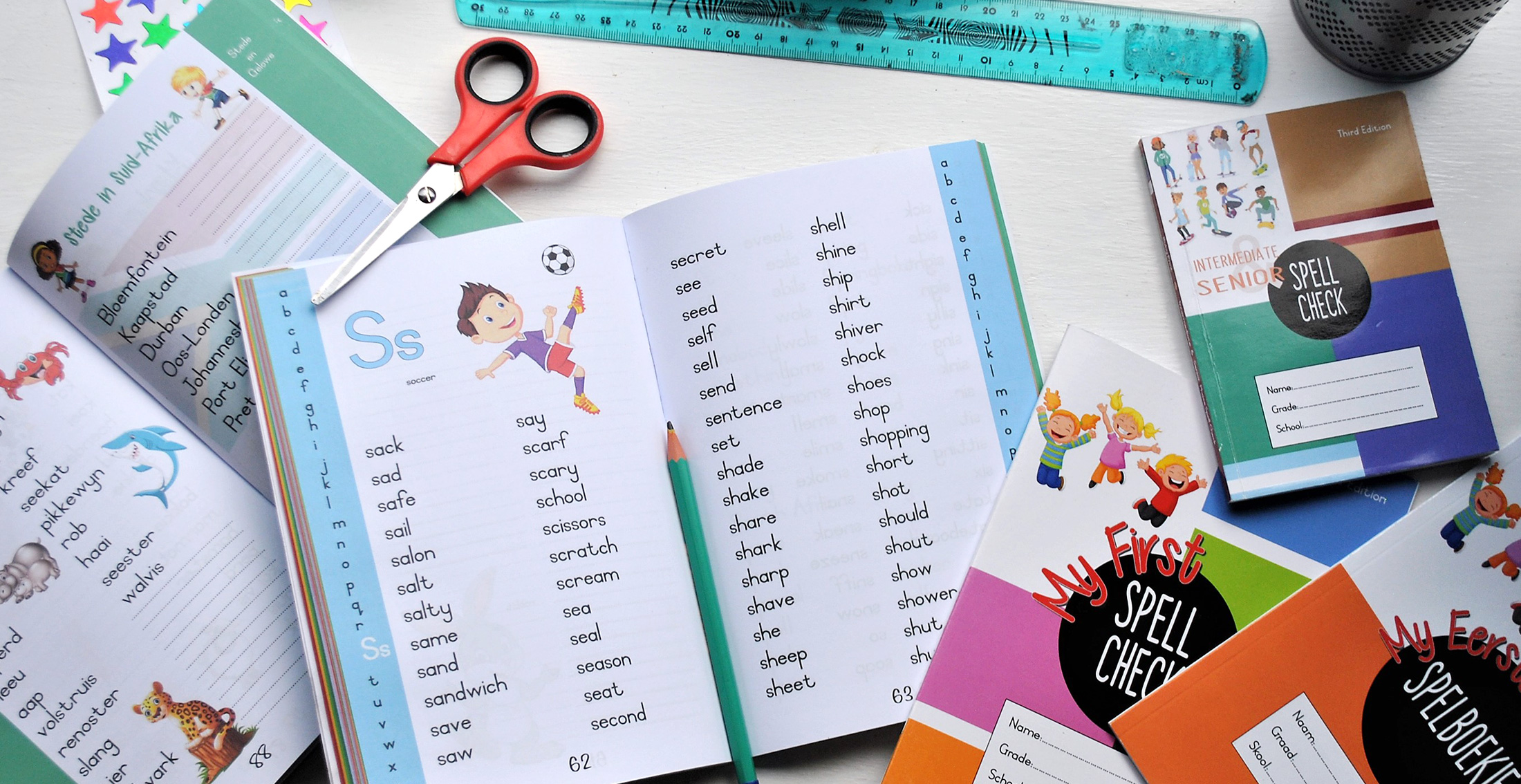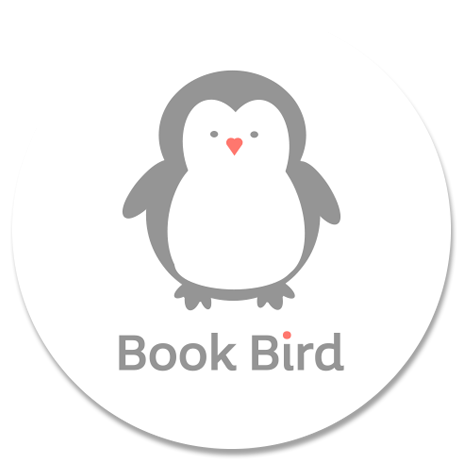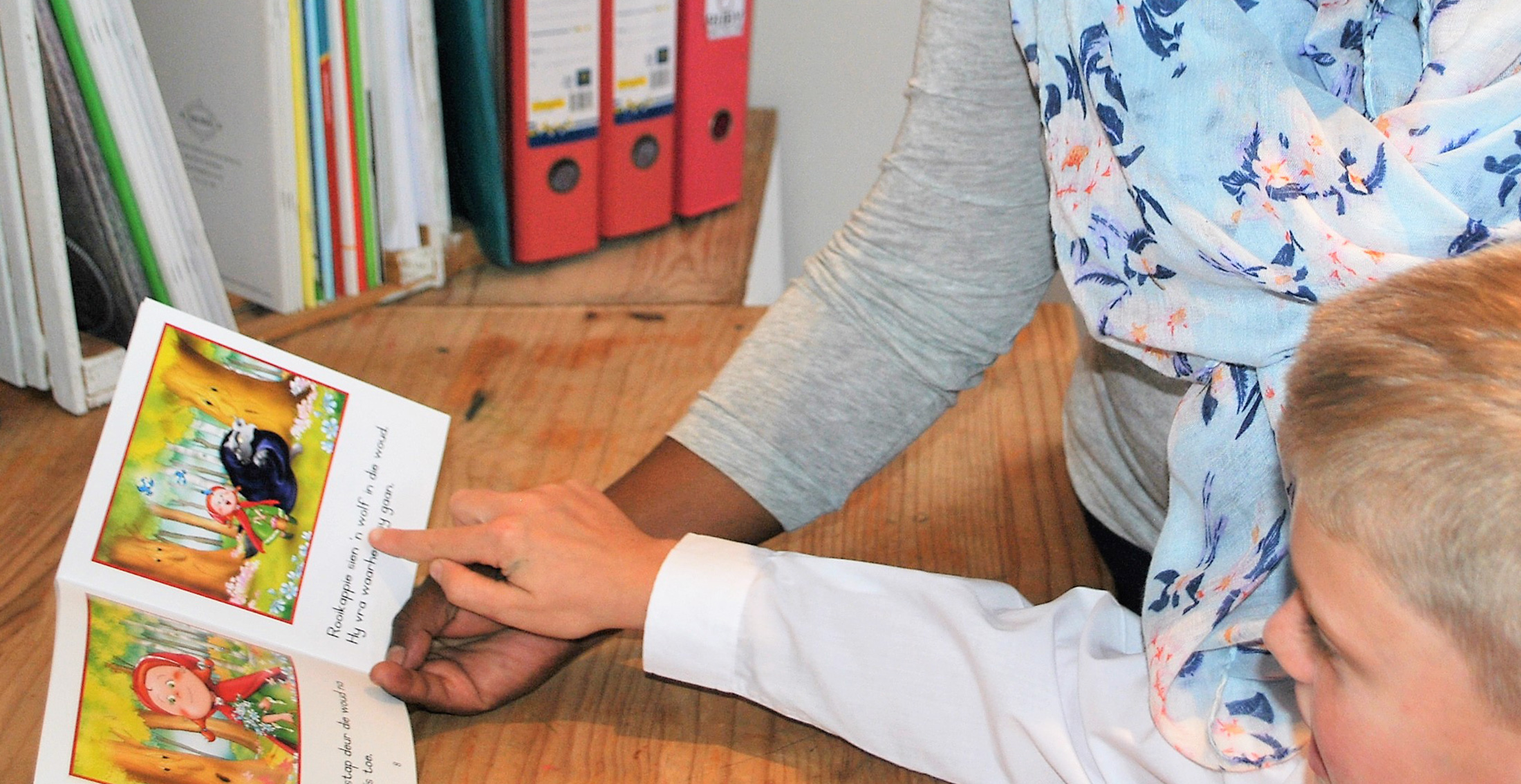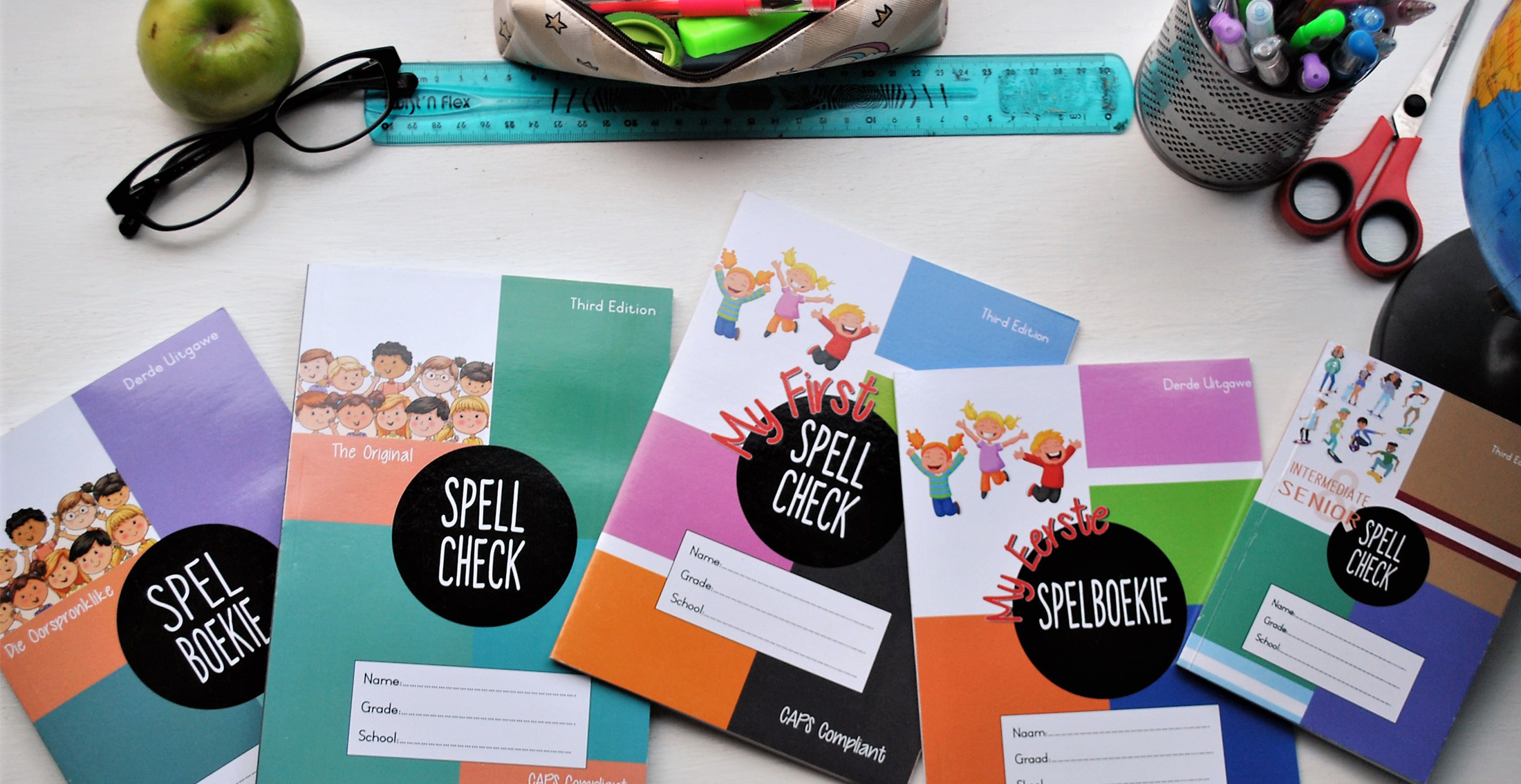 The Spell Check Collection
Full colour English and Afrikaans word books for Grade 1 to Grade 7  reading and spelling purposes.
These books consist of alphabetical listings of words for reading and spelling purposes. Additional word lists which are aligned with the curriculum are included, such as Months of the Year, Days of the Week, Colours, Weather, Wild Animals, Farm Animals, Food and Stationery Lists, to name a few. These books are suitable for use in the Primary School Phase.
A curriculum-based series of workbooks for First Additional Language Afrikaans learners.
This range of books is a complete package for fun learning from Grade 1 to Grade 7. Each Afrigons book has been carefully put together to guide First Additional Language learners through championing Afrikaans. All our books are presented in full colour and offer the best in learning input and practise. Notes and Memos are available for teachers.
Beautifully illustrated English and Afrikaans reading books full of well-loved stories for children.
Enter into our world of fantasy as we re-tell the adventures of many loved characters such as Red Riding Hood, The Three Bears, Puss in Boots and the good ol' Gingerbread Man. Reading confidence may be improved by using well-known tales that children are largely familiar with as they draw from an established understanding of the storyline when practising to read.
The Senior & High School Collection
A wide selection of First Additional Afrikaans books for Senior and High School learners.
This range of titles offers a wide selection of workbooks for learners in the Senior Phase of Primary School and predominantly in the High School phase. Extensive titles here within, cater to the language needs of learners. Our literacy titles are relevant and applicable to the curriculum. All our books are user friendly and carefully put together to encourage independent learning and confidence in Afrikaans.
Add your school badge to the front cover of any books from the Spell Check or Afrigons Collections at no extra charge.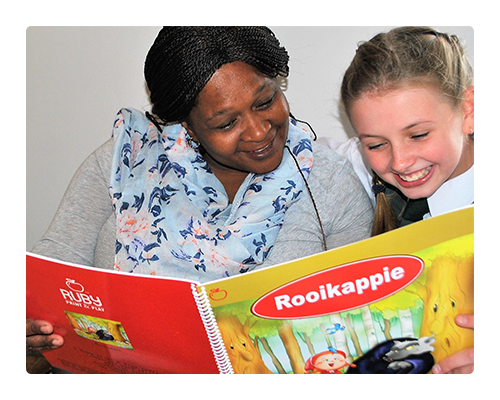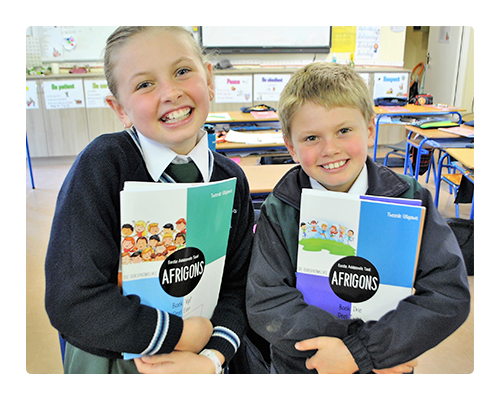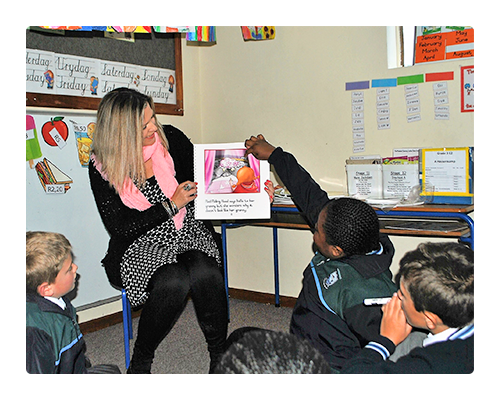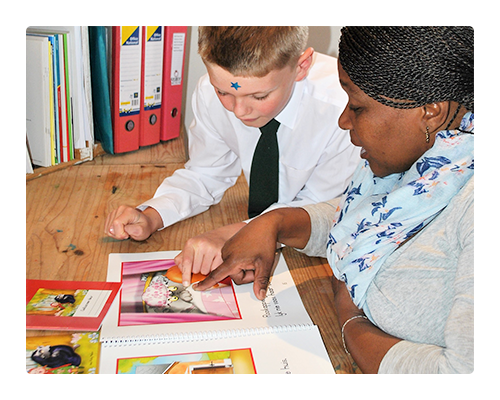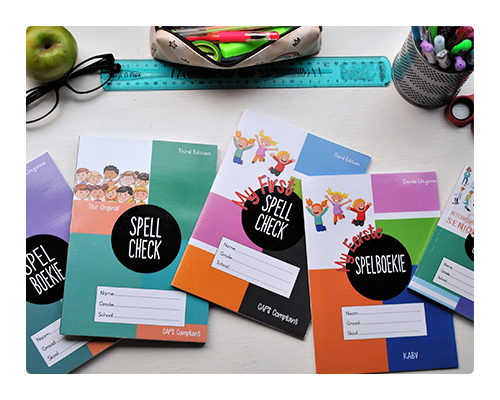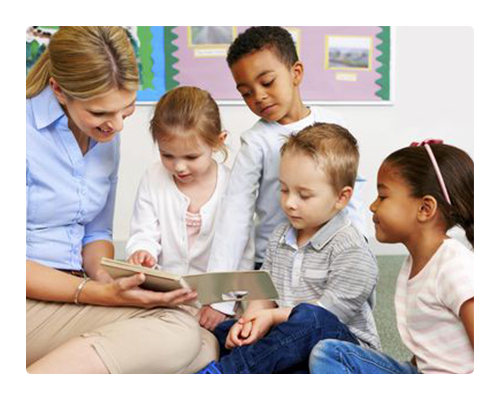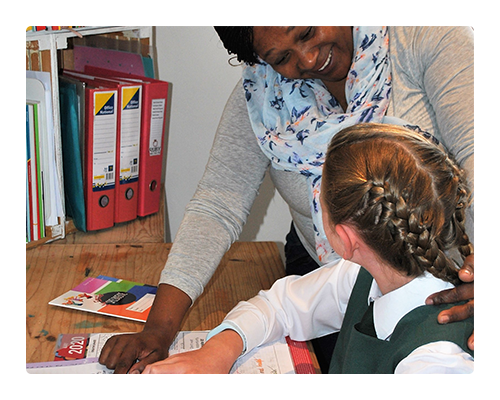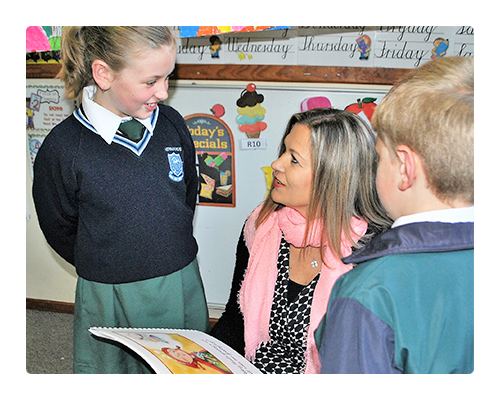 Book Bird Publishers was originally founded in 2009 and intimately understands the importance of Education.
Through on-hand experience, we believe that the growth of our children, our communities and our country rests with good education.
We believe that it is important for all children from all communities in our country to be presented with open educational doors that lead to their success.
With this at the forefront of our vision, we endeavour to focus on creating and providing learning material that is original, relevant, concept based and easily adaptable to any curriculum. With feet firmly positioned on the ground, we also understand the economic concerns and funding limitations faced by individuals and schools and we therefore purpose to provide excellent quality resources which are locally produced at affordable prices.
We are a South African publisher, making a world of difference.
Please send us a message to enquire about our products or place an order.  We will get in touch with you to confirm your requirements as soon as possible.